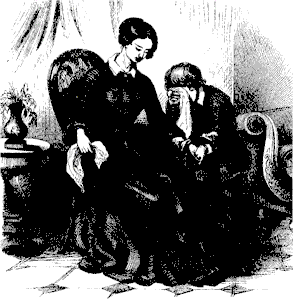 BUGLER !
SOUND TAPS !
October 15, 2004
the Kentucky Cavalry Brigade lost one of our own.
Fiddler's Green (Cavalry)

Halfway down the trail to hell
In a shady meadow green,
Are the souls of all dead troopers camped
Near a good old-time canteen
And this eternal resting place
Is known as Fiddler's Green.

Marching past, straight through to hell,
The infantry are seen, '
Accompanied by the Engineers,
Artillery and Marine,
For none but the shades of Cavalrymen
Dismount at Flddlers' Green.

Though some go curving down the trail
To seek a warmer scene,
No trooper ever gets to Hell
Ere he's emptied his canteen,
And so rides back to drink agaln
With friends at Fiddlers' Green.

And so when man and horse go down
Beneath a saber keen,
Or in a roaring charge or fierce melee
You stop a bullet clean,
And the hostiles come to get your scalp,
Just empty your canteen,
And put your pistol to your head
And go to Fiddlers' Green.


THE LOST BRIGADE

It was in early winter
You hear the old folks say,
The lost brigade went out to fight
And then they went away.

Lean and rough they rode out,
Ragged skin and bones,
Scarred by blade and musket,
Weary to the bone.

They rode in close formation,
They had their sabers drawn,
They looked ahead to battle,
The cannons called them on.

They had many fights behind them,
There were many fellows lost,
But little thought came to their mind
If it was worth the cost.

There was that final battle,
With the winter coming cold,
Doomed by greater numbers,
But not by heart and soul.

They faced a hundred cannons,
They faced ten thousand guns,
There was no hope of victory,
There was fighting to be done.

They charged into the battle,
They charged into the fray,
Their gallant horses bore them on,
Though they were gaunt and lame.

The battlefield was filled with smoke,
The cannons blazed and roared,
The enemy could not be seen,
Yet still they galloped forth.

Other soldiers saw them pass,
In their last desperate run,
But when the smoke had cleared away,
The lost brigade was gone.

Sometimes you hear them late at night,
Or in the early dawn,
When the fog sits in the valleys,
With the winter coming on.

They ride in close formation,
They have their sabers drawn,
They look ahead to battle,
Though the battle has moved on.

By the Brigades own

Maryann Zoll






SPRINGFIELD McKENNA, SHAUNA MARIE, 33, passed away Friday October 15th, 2004,at Norton Audubon Hospital in Louisville. She was a member of Springfield Christian Church and the Kentucky Cavalry Brigade.
She is survived by her fiancÚ, Richard Douglas Key of Springfield; a son, Shawn Paul Greek of Springfield; her mother and stepfather, Connie and Charles Soeder of Louisville; her father, Donald Lee Foster of Louisville; four sisters, Jackie Wooldridge and Leigh Anne Wooldridge, both of Louisville, and Mary Jo Jewell and Samantha Jewell, both of Bardstown, KY;and her maternal grandmother, Mary Geoghegan of Oxford, FL.
Contributions may be made in her memory at Springfield State Bank.